Release of PlayStation® 4 PlayMemories Online App
(Added on November 5)
We have released this app for the following countries;
United States, Canada, Mexico, and Brazil.
---
(Added on October 16)
We have released this app for the following countries;
United Kingdom, France, Germany, Spain, Norway, Sweden,
Finland, Ireland, Belgium, Italy, Netherland, Denmark, Poland,
Austria, Switzerland, Russia, Australia, New Zealand, and India.
---
We are releasing a special free app that allows photos saved in PlayMemories Online to be enjoyed on PlayStation® 4 for the countries/regions listed below.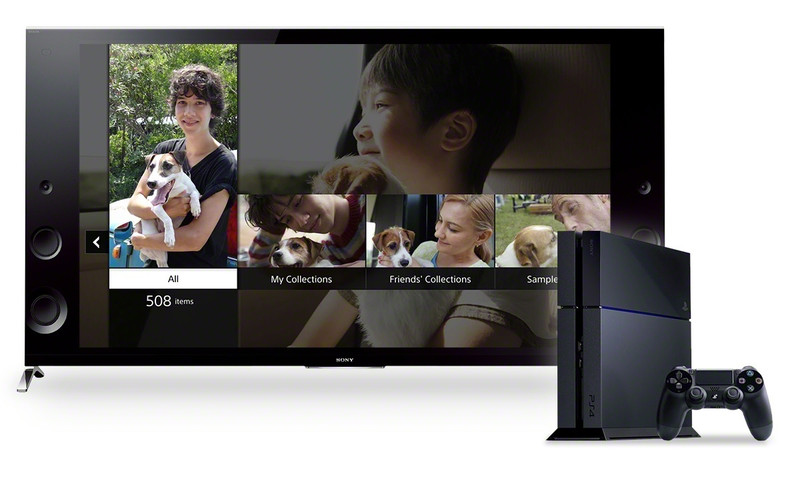 [App Name]
PlayMemories Online
[App Features]
・Browse your photos saved on PlayMemories Online over the fast and crisp interface of PlayStation® 4.
・Automatically organizes your photos by date and picks up a memorable photo.
・Play slide shows with background music of your choice.
*At the moment, videos cannot be played back.
[Release Schedule]
・September 16 (Tuesday): Japan
・September 18 (Thursday): Taiwan, Hong Kong, Singapore
・Middle of October or later: Other countries/regions*
*Will be released sequentially. Release information will be announced on this page.
[How to Download the App]
From your PlayStation® 4, download the free app from the PlayStation® Store.
We recommend all PlayStation® 4 users to use the PlayMemories Online app.